What is a
Web Store?
The easiest way to keep track of your member's sizes and payments!
Simply supply your design, and choose your apparel options. That's it!
We create a custom web page, list your apparel options, create sample images, collect payment, and print the apparel, all while you relax. You don't pay a dime extra!
Web Stores are perfect for seasonal apparel!
Set Your Own Prices

Artwork Design Included

Free Social Media Pictures

Expert 1-on-1 Customer Service

Easy Payment Tracking

Automatic Apparel Size Tracking

No Technical Knowledge Needed!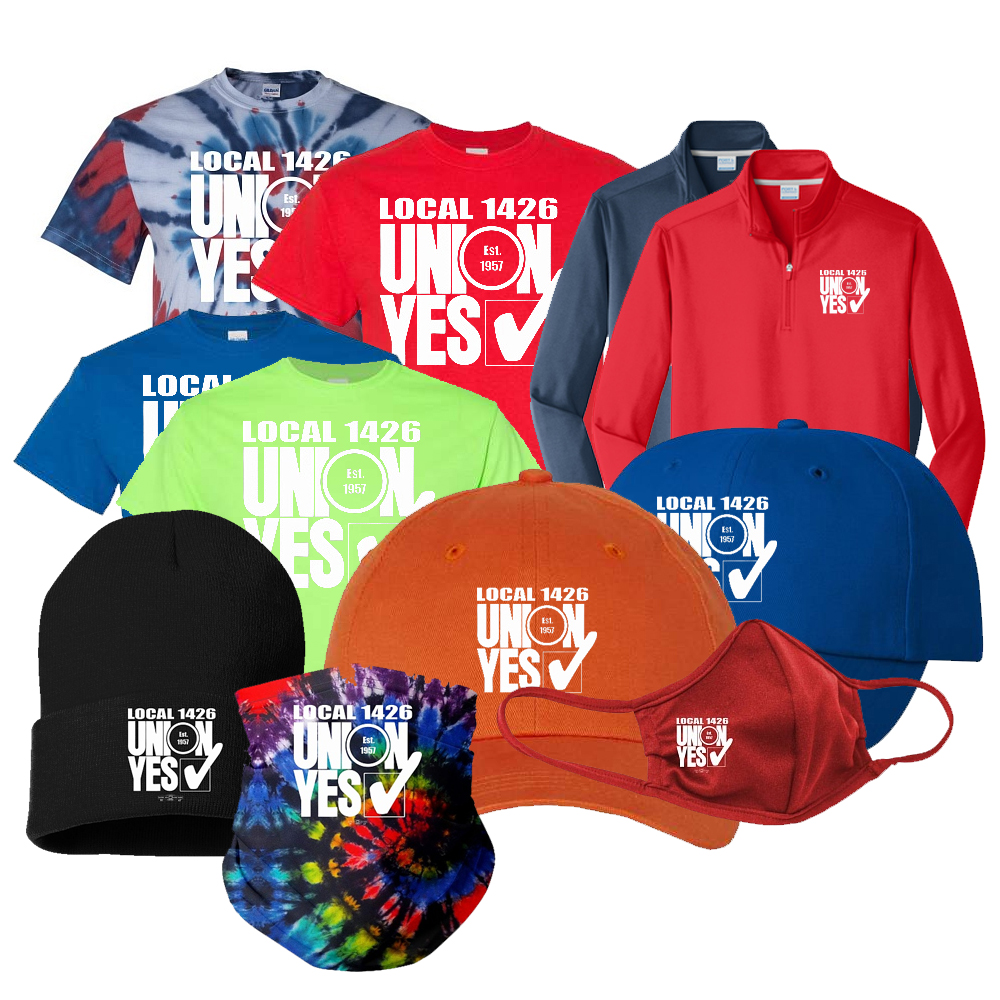 Web Store
Best Practices
If you want your Web Store to work best, follow these tips!
Color Options
Limit the number of different colors per item to 3 or less. Too many options can cause a customer to become overwhelmed and leave your Web Store before buying anything at all!
Store Time-Frame
Most Web Stores earn 80% of their sales in the first week of being open. For this reason we suggest an "open time" of your store to be between 1 to 2 weeks.
Apparel Styles
Too many styles and products can also reduce your total Web Store sales! 3 to 4 styles or products has been the "sweet spot" for most Unions.
Amazing Designs Sell
Amazing Designs sell more. You gain access to our in-house Union artist to help create that design! We recommend contacting us as early as possible, so you have time to help us develop the best design possible!
Social Media Posts & More
We provide you with a social media post in the form of an animated advertisement. We also provide images you can use to email or post on your website. This way you can let all your members know about the limited time Web Store easily.
Announcement Plan
Announce the Web Store to all your members on the first day the store is open. Most of your orders will be placed within 24 hours of this announcement! Make a "final day" announcement as well so there are no stragglers.
Why
Union Gear?
"Unions are about people!"
We're
Passionate

About Union Workers.

Union Gear uses UNION labor. We are signatory with IUPAT District Council 91, Local 47. We pay our Union dues, and care about our Union workers. When you work with us, you are supporting real Union workers.

Why we love our Union
Union Gear uses Union labor because we believe in the American worker. We believe in supporting hard working people. We may not always be able to beat the prices of a foreign sweatshop, but you are guaranteed quality work at fair prices.

Even our artists are union members
Union Gear uses Union labor from start to finish from artwork design, logo work, screen printing, and more. Our apparel products are made in the USA by Union manufacturers.
Made in the
USA
Even the FABRIC is made in the USA!

Bayside
"From Dirt to Shirt, our products are made right here on American soil since 1995. This allows us to keep and create jobs for the American people."

AKWA
"AKWA Apparel has chosen to specialize in Made in USA apparel, and is known for finding unique fabrics, constructing comfortable, easy to maintain garments, all while keeping prices reasonable and reachable."

Royal Apparel
"We pour more care into our garments; applying contemporary designs, premium fabrics and craftsmanship of American-made pieces. From our factories to your closets — you can count on us to create top of the shelf Made in USA made pieces."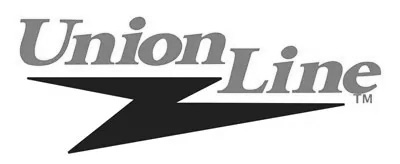 Union Line
"Union Line's roots go back over a century to 1907. Every Union Line garment has and still is manufactured with skill and precision by union members."